Calories in, calories out… Dietary cholesterol will raise your cholesterol levels… Eating fat will make you fat… I'm sure you've heard all of these before. Well, my guest today says these so-called "diet truths" are anything BUT true. He's Tim Spector, an expert in gut health and a Professor of Genetic Epidemiology at King's College London. He's also the author of the bestselling book The Diet Myth. His newest book out in paperback is Spoon-Fed: Why almost everything we've been told about food is wrong. And on today's episode, Tim and I are going to bust these myths WIDE open, explain why breakfast is NOT the most important meal of the day, and talk about one much-maligned food that's actually GREAT for your health.
Get back to that pre-COVID feeling.
Vaccinated or not, toxic spike proteins pose a long-term threat to your health.
This revolutionary Spike Support Formula is the only product that contains nattokinase and dandelion root, researched to block and dissolve spike proteins inside your body.  – CLICK HERE or below… 🔥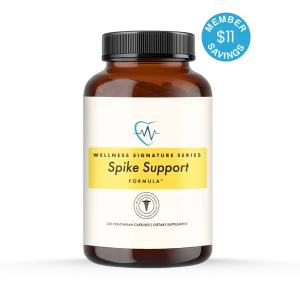 Do all you can to protect your health – see The Wellness Company – get online prescriptions, video-doctor visits, prescriptions, and feel your best with unique supplements and doctors who put you first.  –  CLICK HERE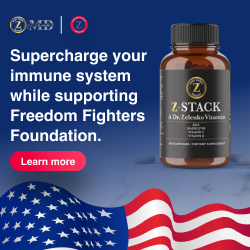 Come on over to Whatfinger News – our main page – it is a news junkie's paradise and Greatest Aggregate on Earth – Bar none!  CLICK HERE or below – We tell you EVERYTHING that is going on… no fear!