0:00 Introduction: How to cope with anxiety 0:12 What is anxiety? 5:10 Stress and comfort foods 7:11 The best foods that reduce anxiety 11:56 Learn more about nutritional yeast for stress! Let's talk about the best foods for anxiety. First off, are stress and anxiety the same thing? Not really. You could have anxiety along with stress and even panic attacks, but they're not all the same. Stress vs. panic attacks vs. anxiety: • Stress – External pressure that's out of your control. • Panic – High levels of severe fear. • Anxiety – Worry and fixation on problems without a solution. Everyone has their specific limit or tolerance for anxiety. But, if you're deficient in certain nutrients, your stress and anxiety tolerance will be low. These foods won't fix the problems causing anxiety or get rid of anxiety, but they will help you cope with anxiety much better. Microbes greatly influence your nervous system and regulate your hormones. Your microbiome makes neurotransmitters like serotonin, dopamine, GABA, and noradrenaline. Your microbes also make essential vitamins, including B vitamins, that help you deal with stress and anxiety. Common comfort foods and drinks like carbs and alcohol can deplete vitamin B1, which is an important vitamin for dealing with anxiety. Sugar and carbohydrates also feed a type of microbe that doesn't produce anything beneficial for you and, instead, gives you inflammation. Ultimately, these foods cause more anxiety and stress.
Get back to that pre-COVID feeling.
Vaccinated or not, toxic spike proteins pose a long-term threat to your health.
This revolutionary Spike Support Formula is the only product that contains nattokinase and dandelion root, researched to block and dissolve spike proteins inside your body.  – CLICK HERE or below… 🔥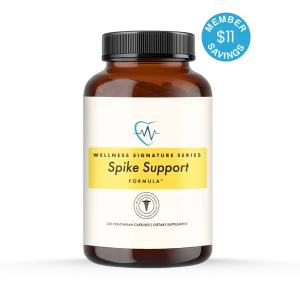 Do all you can to protect your health – see The Wellness Company – get online prescriptions, video-doctor visits, prescriptions, and feel your best with unique supplements and doctors who put you first.  –  CLICK HERE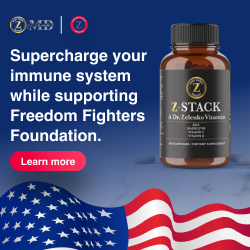 Come on over to Whatfinger News – our main page – it is a news junkie's paradise and Greatest Aggregate on Earth – Bar none!  CLICK HERE or below – We tell you EVERYTHING that is going on… no fear!