Here's a question I hear almost daily: "Dr. Gundry, should I try the keto diet?" Well, as you'll hear on today's episode, there's one BIG problem with most versions of the keto diet… And it's not necessarily what's IN the keto diet, but what most people leave OUT. It's not just the keto folks, either. In fact, just 5 percent of the U.S. population gets enough of this important nutrient from their diet. Which is too bad, because when you combine this "super nutrient" with a TRUE keto diet, it can help you transform your metabolism, strengthen your gut microbiome, balance your hormones, and help you lose weight. I'm talking, of course, about FIBER. And on today's episode, I'm chatting with Naomi Whittel, the New York Times bestselling author of Glow15. She's got a brand new book out called High Fiber Keto all about how to make the keto diet work for YOU. Naomi and I will discuss how a modified keto diet can help you lose weight, shrink body fat, improve blood pressure, lower blood sugar, and more.
Get back to that pre-COVID feeling.
Vaccinated or not, toxic spike proteins pose a long-term threat to your health.
This revolutionary Spike Support Formula is the only product that contains nattokinase and dandelion root, researched to block and dissolve spike proteins inside your body.  – CLICK HERE or below… 🔥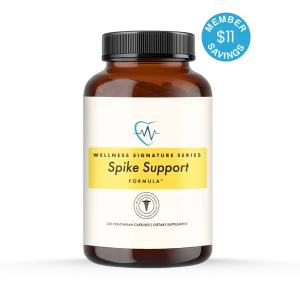 Do all you can to protect your health – see The Wellness Company – get online prescriptions, video-doctor visits, prescriptions, and feel your best with unique supplements and doctors who put you first.  –  CLICK HERE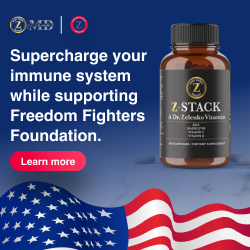 Come on over to Whatfinger News – our main page – it is a news junkie's paradise and Greatest Aggregate on Earth – Bar none!  CLICK HERE or below – We tell you EVERYTHING that is going on… no fear!