One in every nine men develop prostate cancer during their lifetime. And unfortunately, prostate cancer is the second-leading cause of cancer deaths for men in the United States. So whether you're a man or a woman, pay attention: what we're about to share could help save someone you love. That's right, my guest today says that there are plenty of ways for men to take charge of their prostate health and greatly reduce their chance of facing serious health issues down the line. And he says: You can start right NOW. He's Dr. Mark Stengler, a naturopathic medical doctor who was recently named "Doctor of the Decade" by the International Association of Top Professionals. Dr. Stengler is also the author of many best-selling books, including his latest release Healing the Prostate: The Best Holistic Methods to Treat the Prostate and Other Common Male-Related Conditions. Today Dr. Stengler and I discuss the root causes behind some of the most common men's health issues and share how you (or the men in your life) can use diet, supplements, and lifestyle choices to support a healthy prostate. On this episode you'll learn: The surprising truth about genetics and prostate health – and 3 simple ways to GREATLY reduce your chances of the disease (5:00) What your doctor may not be telling you about prostate cancer – and the first step you should take to protect yourself (7:00) How a deficiency in THIS vitamin could mean MAJOR problems for your prostate health – and how to make sure you're getting enough (10:00) Why THIS common bathroom habit may be huge cause for concern – and what you can do about it (16:00) What studies say about THIS common herb and prostate health – and how taking it may even help reduce the size of your prostate (21:30) Dr. Stengler's steps for managing his patients symptoms – and why there's hope for even the worst cases (25:00) What Dr. Stengler recommends doing right after receiving a prostate cancer diagnosis (your management options may be better than you think) (27:00) 5 of the BEST foods for supporting your prostate health – and two of the worst (31:00) Why "testosterone-boosting" supplements are usually a total WASTE of money – and which supplements to ask your doctor about instead (41:20)
Get back to that pre-COVID feeling.
Vaccinated or not, toxic spike proteins pose a long-term threat to your health.
This revolutionary Spike Support Formula is the only product that contains nattokinase and dandelion root, researched to block and dissolve spike proteins inside your body.  – CLICK HERE or below… 🔥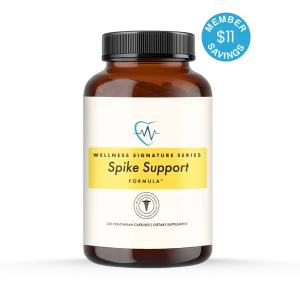 Do all you can to protect your health – see The Wellness Company – get online prescriptions, video-doctor visits, prescriptions, and feel your best with unique supplements and doctors who put you first.  –  CLICK HERE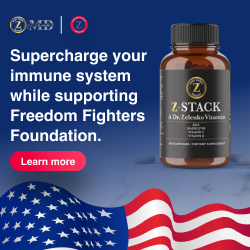 Come on over to Whatfinger News – our main page – it is a news junkie's paradise and Greatest Aggregate on Earth – Bar none!  CLICK HERE or below – We tell you EVERYTHING that is going on… no fear!