Check out the best foods for lower abdominal pain or cramping and learn more about what causes it. 0:00 Introduction: What to do for lower abdominal pain 0:13 Typical treatment for lower abdominal pain 1:10 Lower abdominal pain causes 5:15 The best foods for lower abdominal pain relief 7:45 The best vegetable for digestive problems 8:52 Learn more about how to support digestion! Today we're going to talk about the best and worst foods for lower abdominal pain. There are many different causes of lower abdominal cramping or pain. But, in my opinion, we can usually trace the problem back to the person's diet and malabsorption. If a person has a problem with malabsorption, they may also experience bloating, diarrhea, or loose stool. The more inflammation or gut problems you have, the more sensitive you're going to be to certain things like gluten, lactose, fruit, grains, legumes, beans, nuts, and seeds. A good thing to consume would be a stew with homemade bone broth. The collagen in the stew is great for inflammation in the gut. Adding vegetables to the stew is also fantastic because they will cook down to the point where they shouldn't bother your digestive system. High-quality saturated animal fats are important to help support the gut. This means the meat you add to your stew should have skin on it and should be fatty.
Get back to that pre-COVID feeling.
Vaccinated or not, toxic spike proteins pose a long-term threat to your health.
This revolutionary Spike Support Formula is the only product that contains nattokinase and dandelion root, researched to block and dissolve spike proteins inside your body.  – CLICK HERE or below… 🔥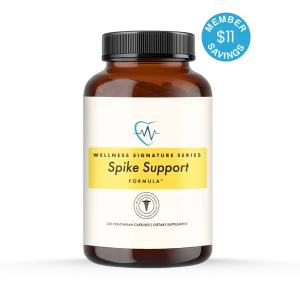 Do all you can to protect your health – see The Wellness Company – get online prescriptions, video-doctor visits, prescriptions, and feel your best with unique supplements and doctors who put you first.  –  CLICK HERE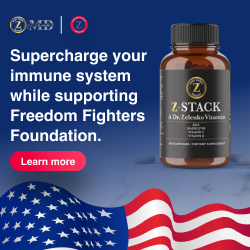 Come on over to Whatfinger News – our main page – it is a news junkie's paradise and Greatest Aggregate on Earth – Bar none!  CLICK HERE or below – We tell you EVERYTHING that is going on… no fear!