Try ozone therapy for immune system support, athletic recovery, wound and skin care, pain relief, increasing energy and decreasing brain fog. Micah Lowe loves all things ozone. So much so that his nickname is the "Ozonaut." In this episode of Bulletproof Radio, you'll find out how ozone therapy improves your body's intake and use of oxygen and activates your immune system. Micah's company, Simply 03, develops equipment for people to conduct affordable ozone therapy from their own homes. "So, there's a whole world of ozone that you can dive into," Micah says. "There's ozone for municipalities. There'sozone for wine making. There's ozone for pools. There's ozone for hot tubs. There's ozone for aquariums, and then there's medical ozone. They're all different. You may think ozone is a pollutant, but, in fact, it's a really strong oxidant that alters your body at a cellular level and helps your mitochondria make more antioxidants. Ozone stimulates growth factors and increases oxygen metabolism. This in turn increases energy and stamina and reduces brain fog. "Ozone is actually similar to exercise in that it signals a pathway called the NRF2 pathway, where it's actually good for you," Micah explains. "So, this can be good in terms of athletic performance because it'll help people to recover faster. It'll help them to diminish the effects of those workouts that are really tough." The other side of the ozone equation involves oxygen efficiency. Oxygen efficiency is important for being able to maintain higher levels of cognitive performance and for athletic performance, Micah says. "It's just a fundamental aspect of our lives that we all need." Simply O3 manufactures high-quality ozone generators, ozone kits, ozone skincare, and accessories. Since there are many kinds of ozone therapy, we cut right to the chase about how Simply 03 works, what makes it special and how to balance it with the rest of your body care and plan for your health. There's a cosmetic side to ozone, too. Micah co-founded the ozone cosmetic skin care company, Honest O3, with his brother. The company specializes in manufacturing and selling oxygen-rich cosmetics, such as creams and gels.
Get back to that pre-COVID feeling.
Vaccinated or not, toxic spike proteins pose a long-term threat to your health.
This revolutionary Spike Support Formula is the only product that contains nattokinase and dandelion root, researched to block and dissolve spike proteins inside your body.  – CLICK HERE or below… 🔥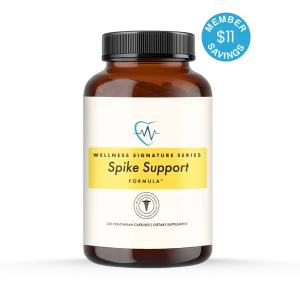 Do all you can to protect your health – see The Wellness Company – get online prescriptions, video-doctor visits, prescriptions, and feel your best with unique supplements and doctors who put you first.  –  CLICK HERE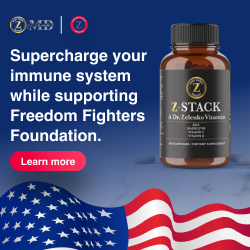 Come on over to Whatfinger News – our main page – it is a news junkie's paradise and Greatest Aggregate on Earth – Bar none!  CLICK HERE or below – We tell you EVERYTHING that is going on… no fear!